Regular price
Sale price
$59.00 USD
Unit price
per
Sale
Sold out
This 2-in-1 planner will help you Be The Creator Of Your Life, not the manager of your circumstances. The goal planner will help you intentionally set goals with research-backed achievement psychology! AND the 90-day planning pages will help you stay focused, organized, and productive so you can reach your goals faster + easier. 
the modAmbition Planner helps ambitious women have it all - IN STYLE and WITHOUT THE OVERWHELM.
Goal-setting workbook to help you have it all!

Start planning anytime you want with undated pages

Pages with neutral color palette and modern aesthetic

Luxury materials that will stand up over time

Unique semi-opaque planner dashboards and neutral tone dividers

Sophisticated outer cover with a timeless look

Increased margins throughout for comfortable writing

Large pages with enough space for busy women 

Precision planning with quarterly, monthly, weekly, and daily planning pages
Materials

Vegan leather, Chrome hardware, High quality 120 gsm paper
Shipping & Returns

2 day order processing. Money Back Guarantee.
Dimensions

Cover measures 10.5 x 11.5 inches
How to Use

1. Pick your destination: Each planner comes with a goal planner to harness the power of intention and psychology backed mindset strategies for achieving goals. 2. Map it out: Plan and prepare like a boss with a 90 day planner designed to help you stay on track with your goals. 3. Enjoy the journey: Each planner is infused with tools to help you maintain peace of mind as you achieve everything you deserve.
Share
View full details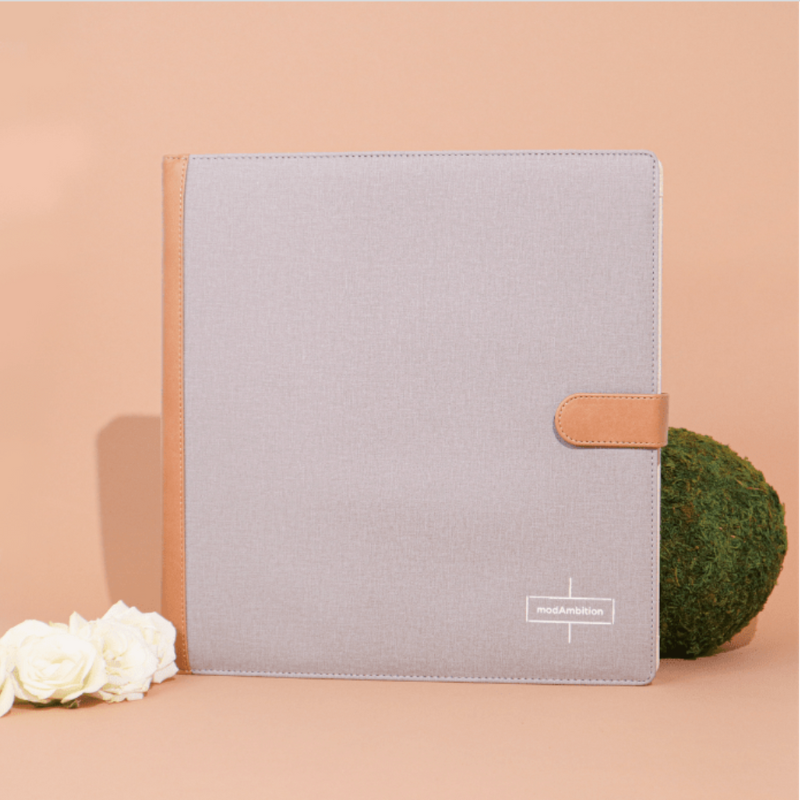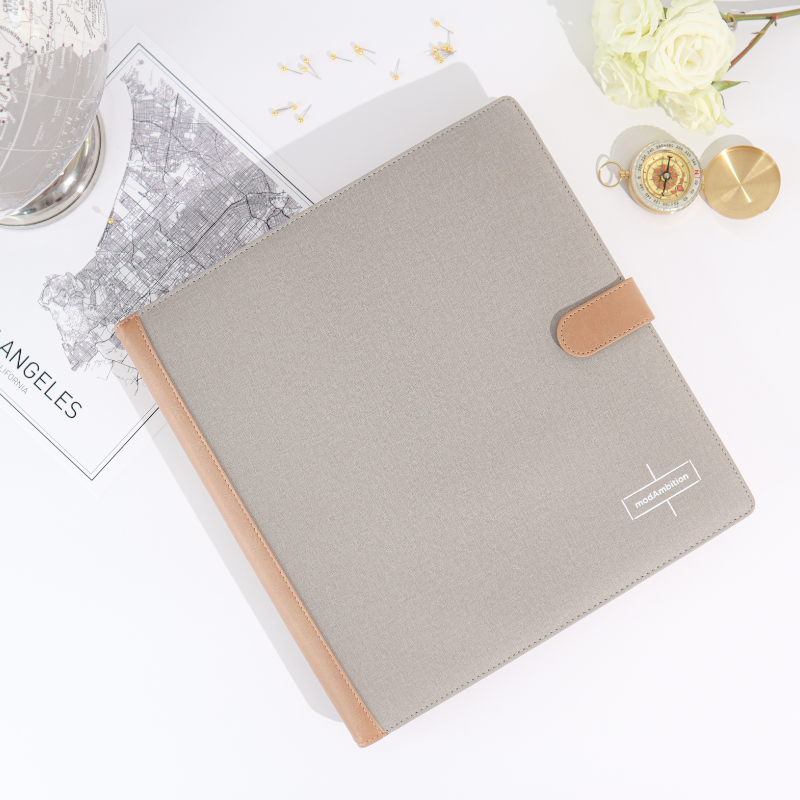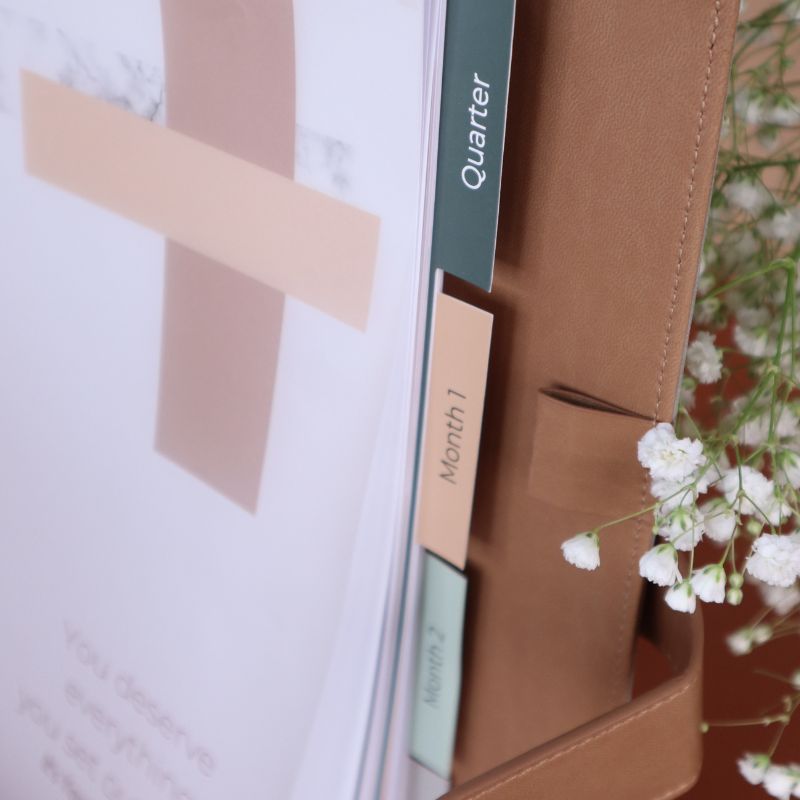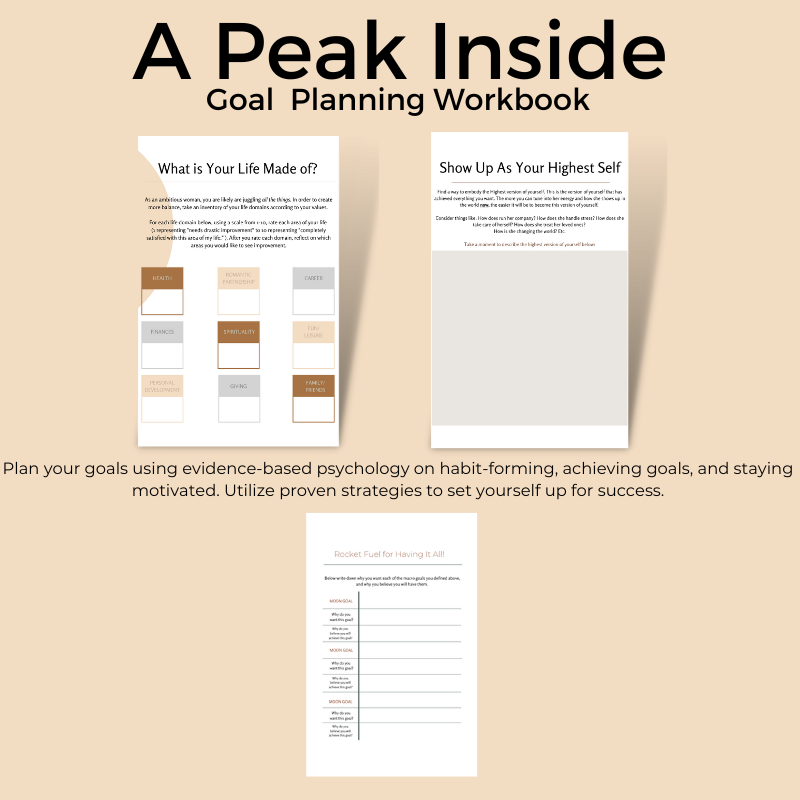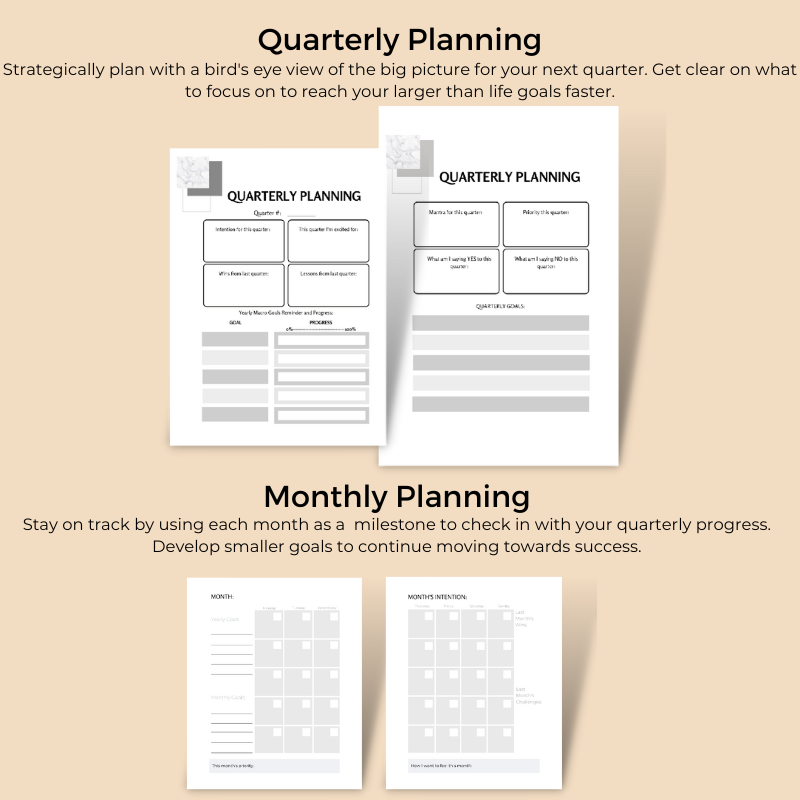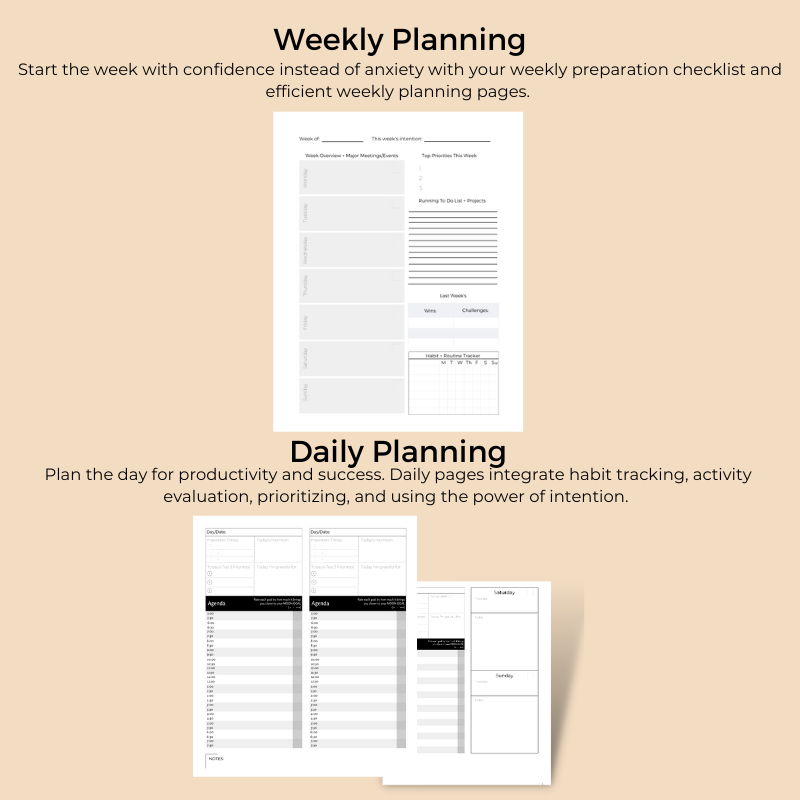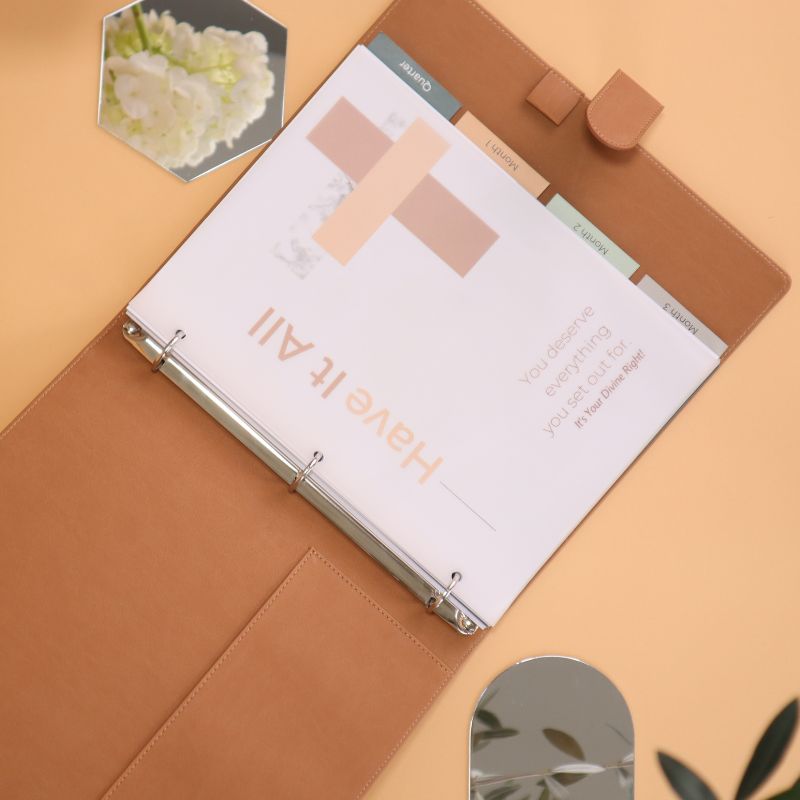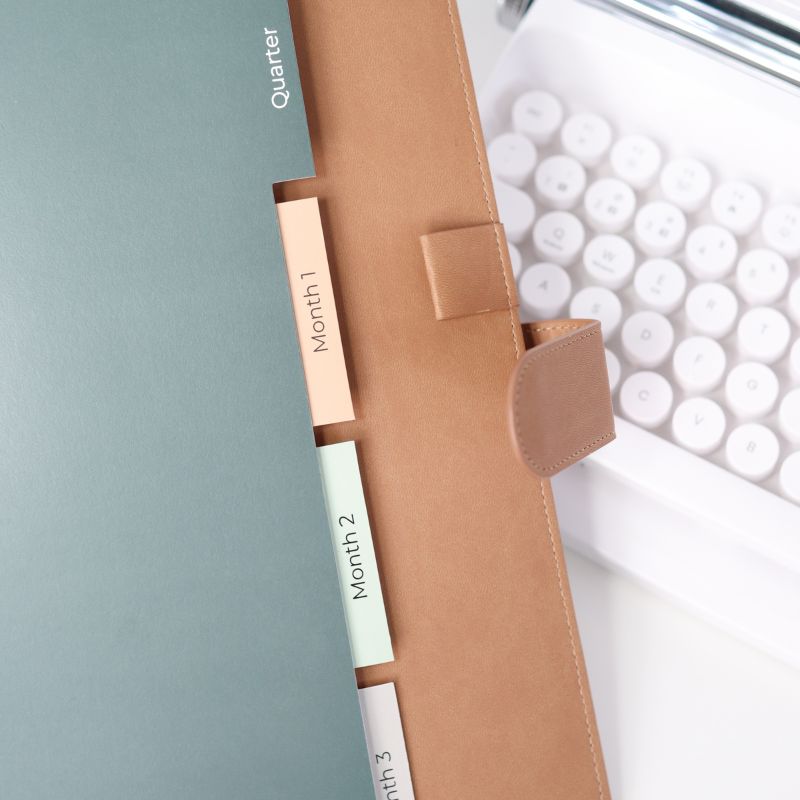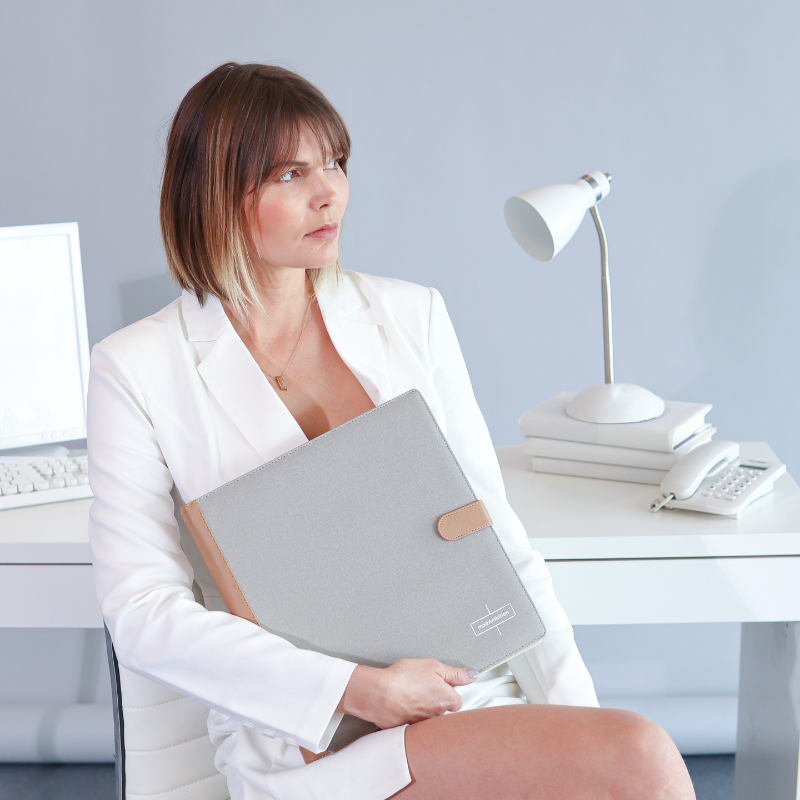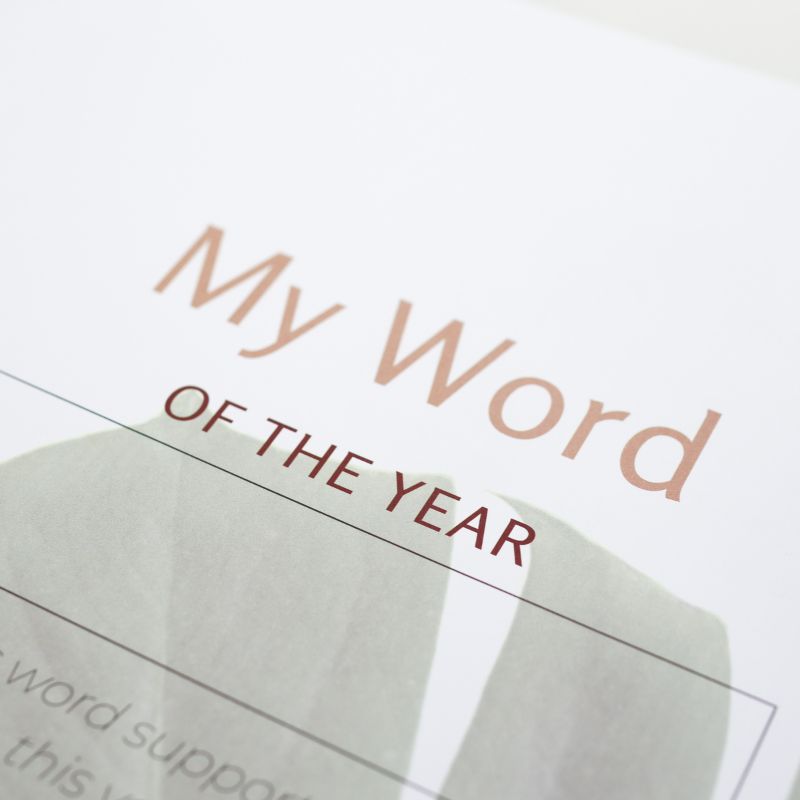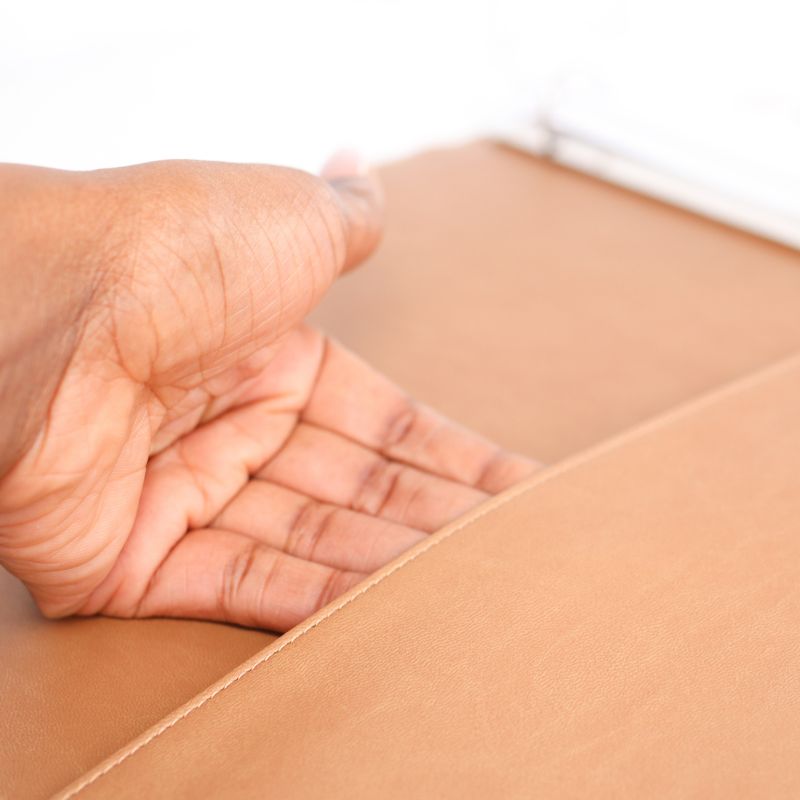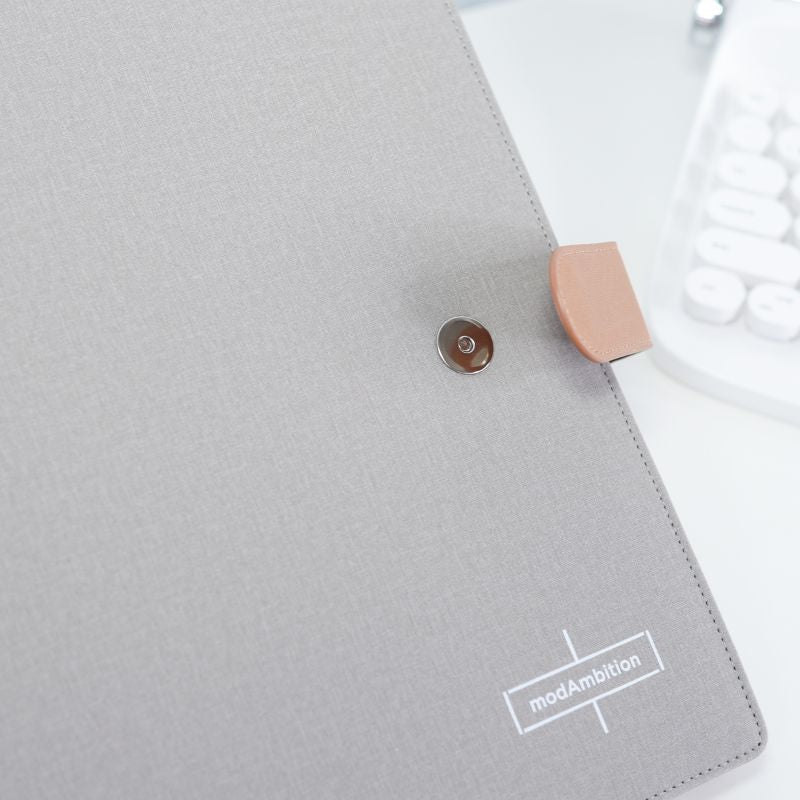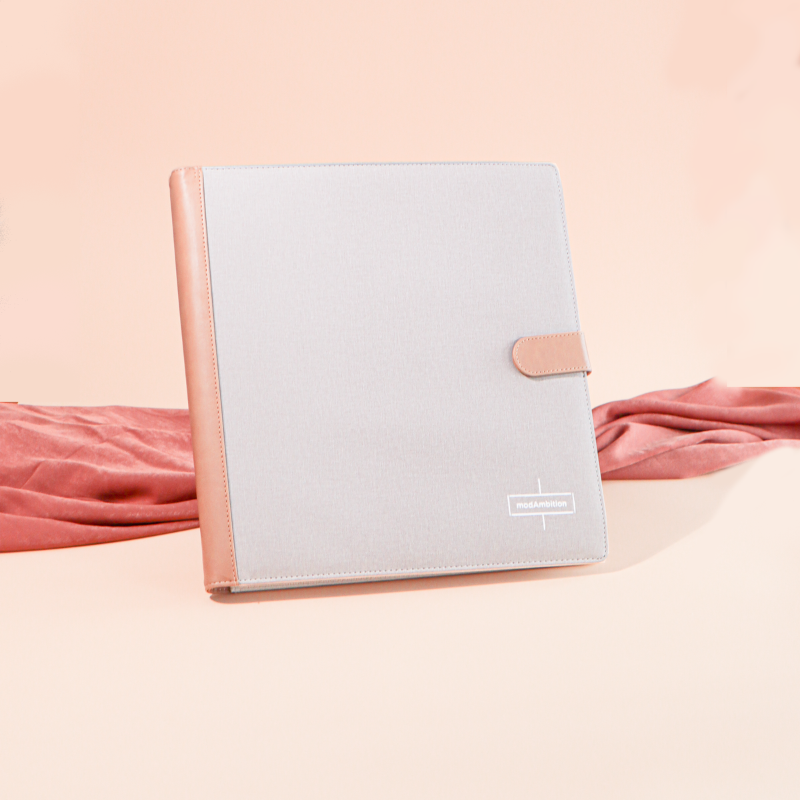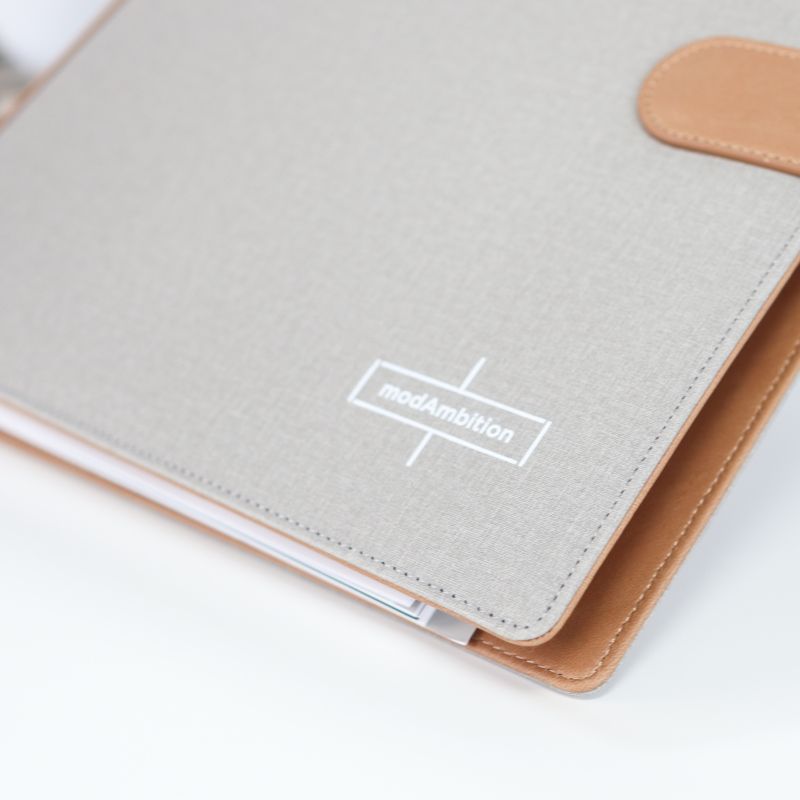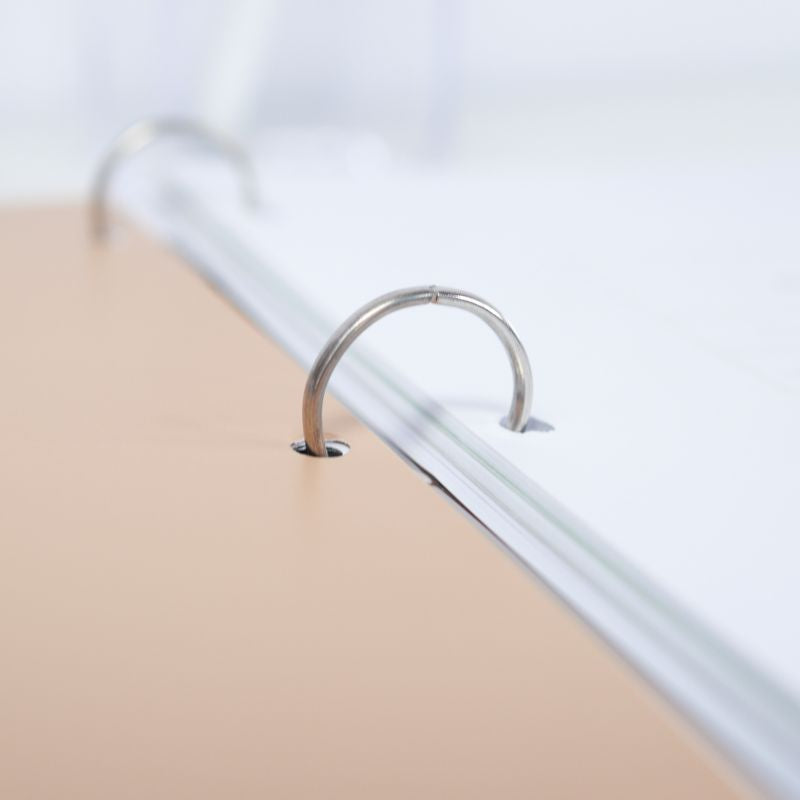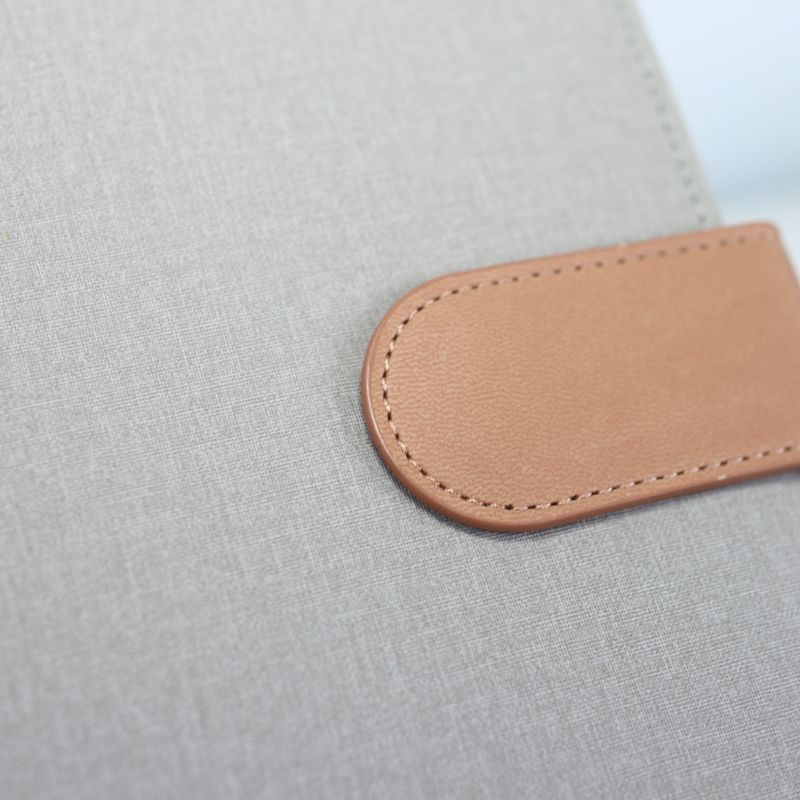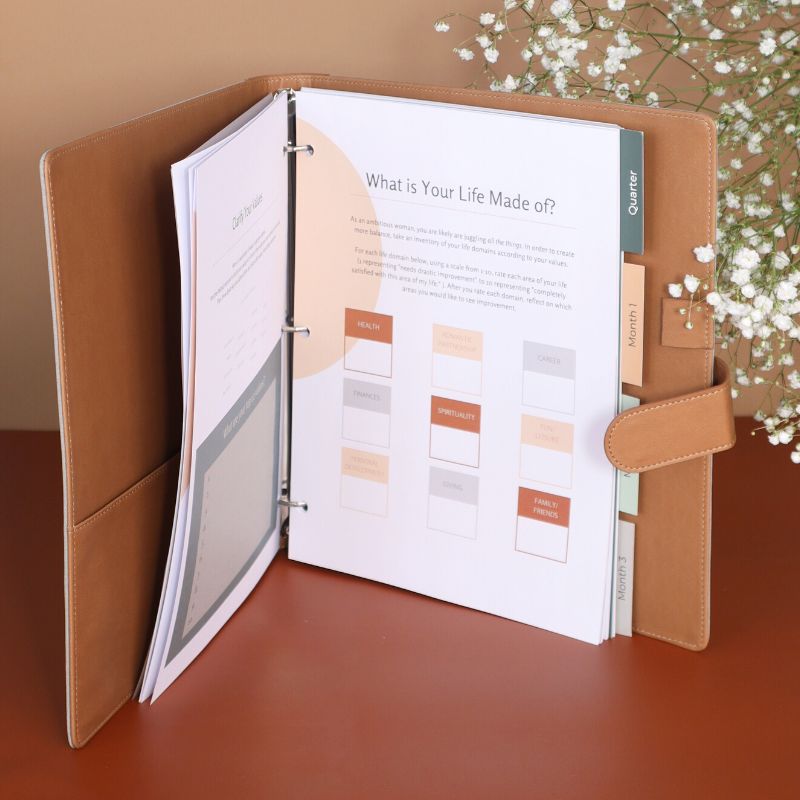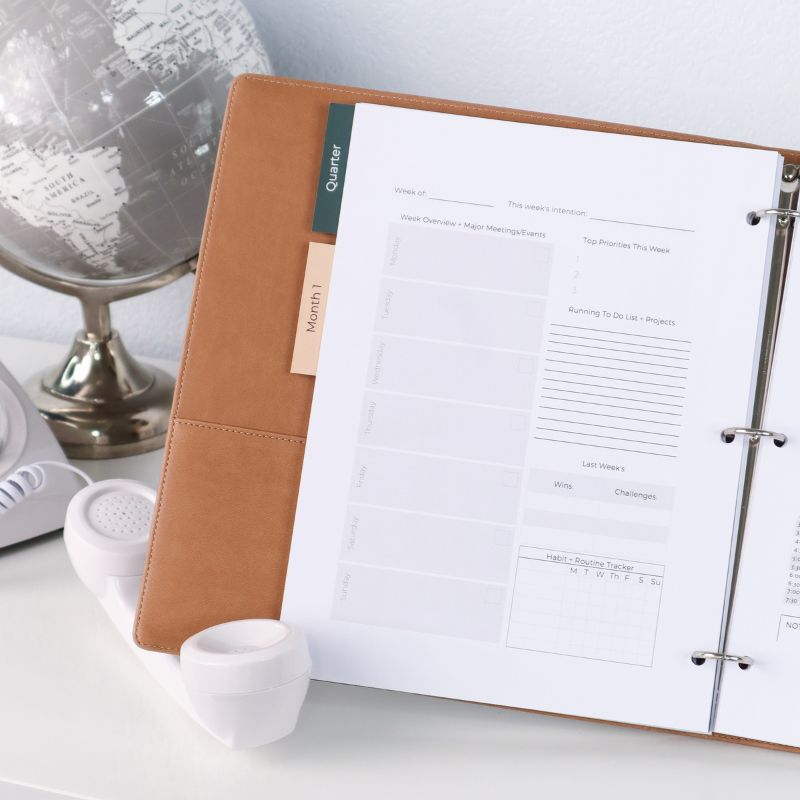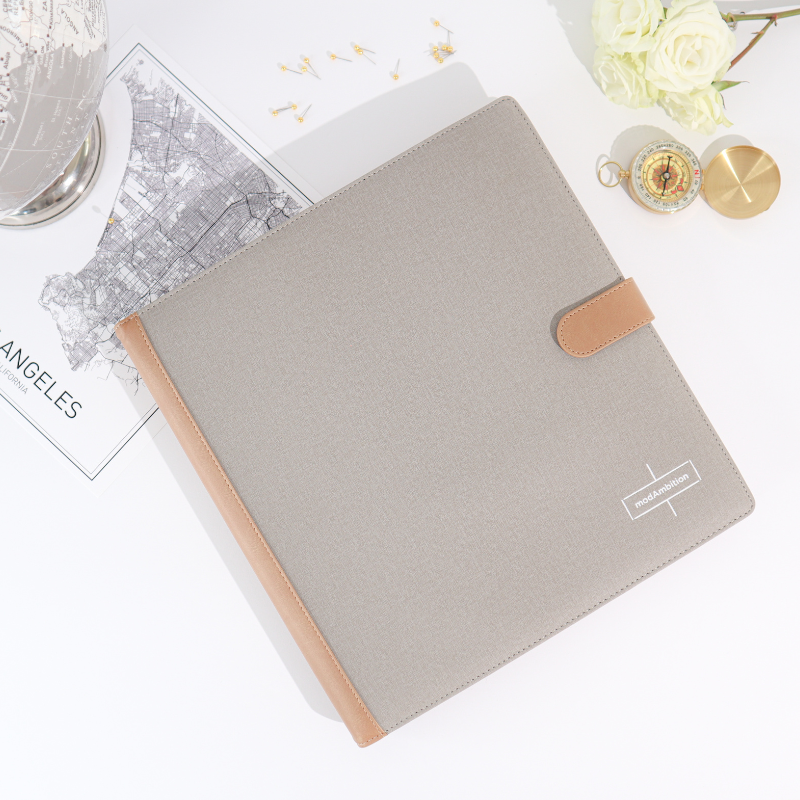 The First Luxury Planner System to Help Ambitious Women Have It All Without The Overwhelm
The modAmbition Planner system is a luxury, modern planner that will 10X your productivity and peace of mind. This planner provides a complete system to help busy women juggle all the things and tackle that never ending to-do list! Plus the modern organic aesthetic is sure to complement your elevated style!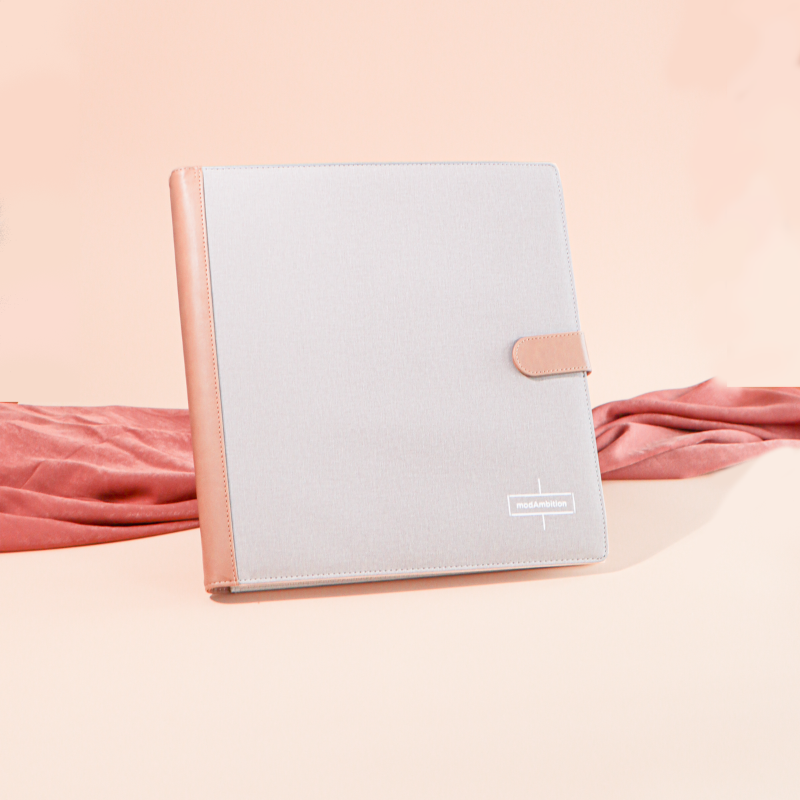 The best planner for ambitious women
The modAmbition planner is different than any other planner out there: It includes a psychologist created and research backed goal getting system; It has a one of a kind modern design (sure to leave your colleagues with FOMO), and it comes with ongoing support and education to help you along your journey.
Frequently Asked Questions
Q: How do I get started with my goal planner? A: Start by completing the prompts in the goal planner first. The goal planner is infused with achievement psychology to help you set goals with intention and effective strategy.
Q: Why is it this size? A:  This planner was intentionally designed to be a desktop planner to aid your goal-getting journey. This size is the perfect desk companion for school, work, or home. First, it provides more space to write down your goals, and has the most room for daily planning, writing, and decorating, allowing you to be more detailed and organized. Second, a larger planner allows for a clearer view of your schedule, making it easier to plan your day and stay on track. Finally, a large planner can serve as a visual reminder to stay on track with your planning and in turn your goals.
Q: What are the benefits of using a binder planner versus a spiral-bound planner? A:  First, a binder planner allows you to easily add or remove pages, making it easy to customize your planner to your specific needs. Second, a binder planner tends to be more durable than a spiral-bound planner. Finally, a binder planner can be reused year after year, as you can simply replace the pages with new ones, making it a more sustainable and affordable choice in the long run. Overall, a binder planner offers greater flexibility, affordability, and sustainability compared to a spiral-bound planner.
About the Creator

Dr. Tiffany Shelton Mariolle, the manifesting psychologist, created this planner out of a personal need and a need from her clients.

As a mompreneur trying to juggle all the things, she would frequently find herself feeling overwhelmed by her never-ending to-do list. At the same time, so many of her clients were ambitious women with big goals that experienced overwhelm and stress trying to "have it all".

She set out to create a planner that not only met this need but solved all the problems she had with her current planners (i.e. difficult to write in, limited functionality, corny aesthetics, etc). At the time she was using 3 planners just to get everything she wanted from a planning system. And she wasn't happy with how most planners looked. She wanted a luxurious planner that matched her maturity, style, and uniqueness.

Dr. Shelton truly believes that driven women deserve to get everything they set out for and to look and feel good while doing it. So she created the modAmbition Planner to help ambitious women have it all- IN STYLE and without the overwhelm.